Sensing Culture
We are working with the Royal National Institute for the Blind (RNIB) along with five other partner museums; Canterbury, Oxford University, Lewes and The Royal Pavillion and Booth Museums in Brighton.
The project, Sensing Culture, has been funded by the Heritage Lottery and will enable blind and partially sighted (BPS) people to increase their independence when visiting these museum and heritage sites. This will be achieved by training staff and volunteers in understanding sight loss and ways they can support BPS visitors to have an enjoyable, fulfilling learning experience with friends and family, meet more people and engage with heritage. The project will introduce solutions via technology, audio description, object handling and accessible interpretation to creating a more inclusive museum experience for BPS people to enjoy independently and alongside their friends and families.
With the RNIB, we are working on a mini exhibition using audio description technology and tactile panels to improve accessibility to the Collection for blind and partially sighted visitors. These will be used in libraries, community centres and museums in and around Portsmouth to make the collection more accessible and interactive.
The projects aim to increase independence by training staff and volunteers at the heritage sites so that they understand the impact of sight loss and think about the ways they can support visitors to have a positive learning experience.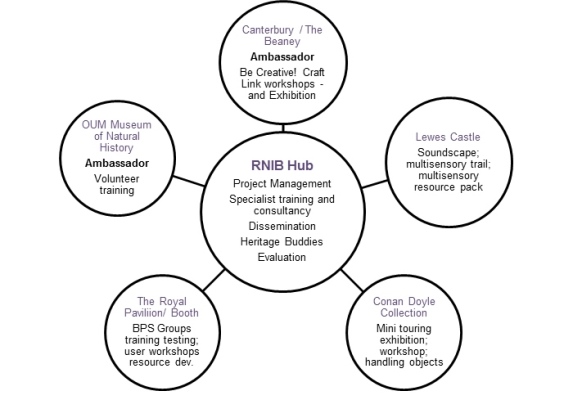 As the Collection consists archive items, such as photographs, letters, newspapers and magazines, as well as 16,000 books, this project will enable the Collection to become more accessible by producing the following:
1. A mini touring exhibition about Conan Doyle, his works and Sherlock Holmes which included specially created handling objects based upon items in the Collection. This exhibition is now available for touring*, please contact Laura Weston, laura.weston@portsmouthcc.gov.uk to book your slot. The exhibition will also be available online.
*Please note, the touring exhibition has been damaged and is currently unavailable.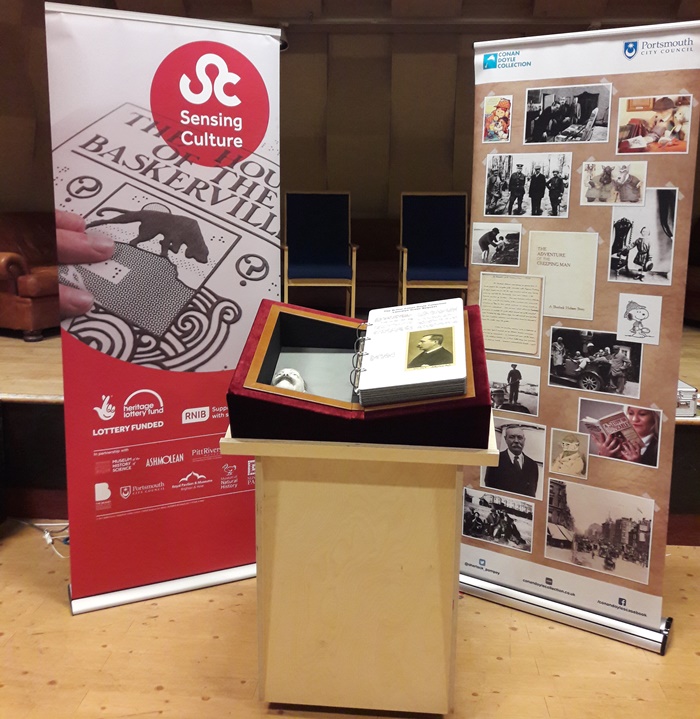 2. Developing and delivering workshops for blind and partially sighted visitors. A creative writing course was held in January 2018.