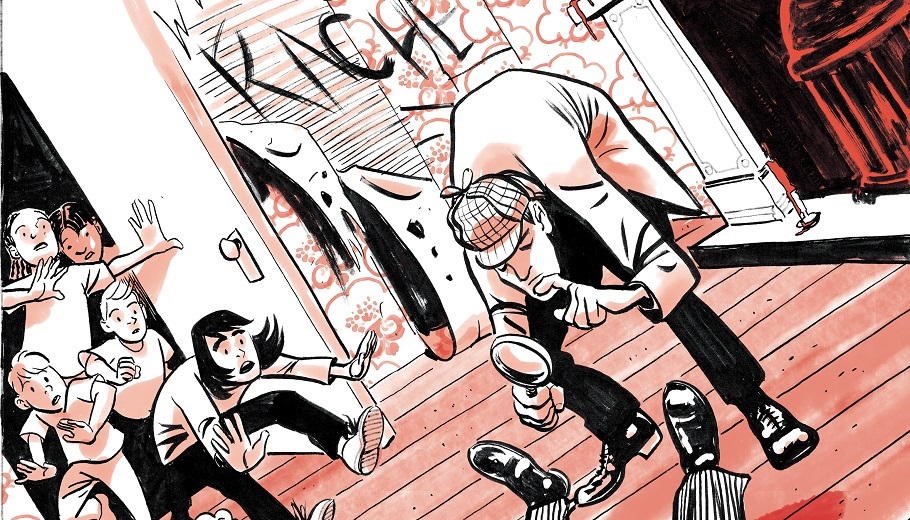 A Study in Scarlet Graphic Novel
Introducing a graphic novel of A Study In Scarlet to introduce the world of Sherlock to 7-11 year olds (Key Stage 2). This has been produced as part of the Big Read and is available to buy from Southsea Library and Portsmouth Museum or you can buy online.
The Conan Doyle Collection, although vast, disn't contain any books accessible for younger readers. A Study in Scarlet is the first novel written in Portsmouth by Arthur Conan .Doyle, and introduces Sherlock Holmes for the first time. The book is full of some memorable iconic Sherlock quotes, and has been reinvented as a great introduction to the character along with a glossary to aid learning.