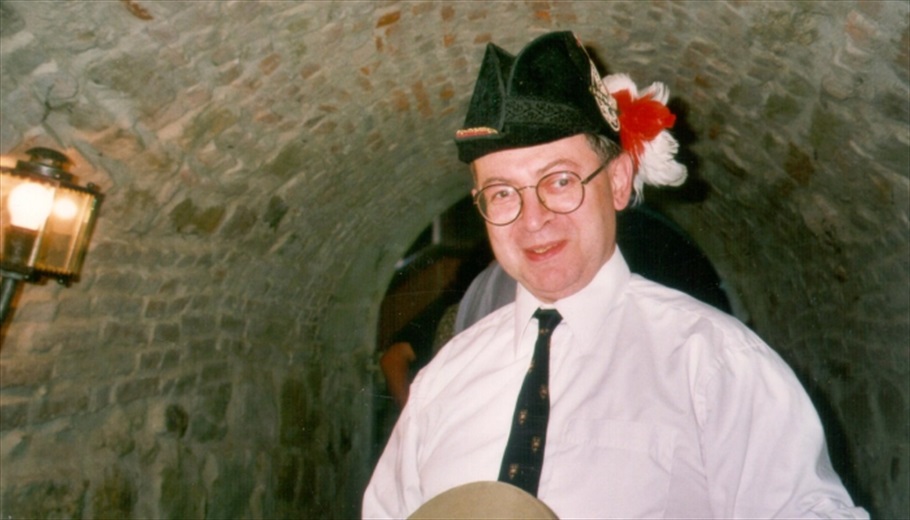 Richard Lancelyn Green
Richard Lancelyn Green
Richard Lancelyn Green was born in Bebington, Cheshire to Roger and June Lancelyn Green in 1954. His father was the renowned author of popular adaptations of traditional myths and legends; his mother was well known in dramatic circles. He attended Bradfield College in Berkshire and then University College, Oxford where he earned a degree in English.
The Collector
Richard devoted his life to the study of Sherlock Holmes and Sir Arthur Conan Doyle. He was recognised worldwide as one of the leading experts in this field.
He amassed the most wide-ranging collection of Conan Doyle and Holmes material anywhere in the world, buying up first editions of books, related letters, film and television memorabilia, merchandising and paraphernalia. He even recreated the 221b Baker Street study in his attic.
Throughout his life, he was a prolific writer on Holmes and Conan Doyle producing over 200 separate publications. These included the definitive Conan Doyle bibliography and the Letters to Sherlock Holmes, made up of correspondences from readers all over the world sent to Holmes, c/o 221b Baker Street. This address, unbeknown to those who wrote the letters, was for many years the headquarters of the Abbey National Building Society in London.
Other works included Uncollected Stories, Essays on Photography and Letters to the Press (with John Gibson), The Uncollected Sherlock Holmes and The Further Adventures of Sherlock Holmes - a selected collection of pastiches and parodies on the Sherlock Holmes stories.
He was an active member of many of the groups associated with Sherlock Holmes and Conan Doyle as well as Chairman of the Sherlock Holmes Society of London for the period 1996-99. He was well respected and liked for his good sense of humour and generosity to other scholars, his collection and his encyclopaedic knowledge.
Richard Lancelyn Green died in 2004 at the early age of 50.
In his will he left his collection to the City of Portsmouth after being helped by staff at the city's Central Library when researching Conan Doyle. He was described as a generous man and he insisted that his collection should be available for everyone to enjoy.