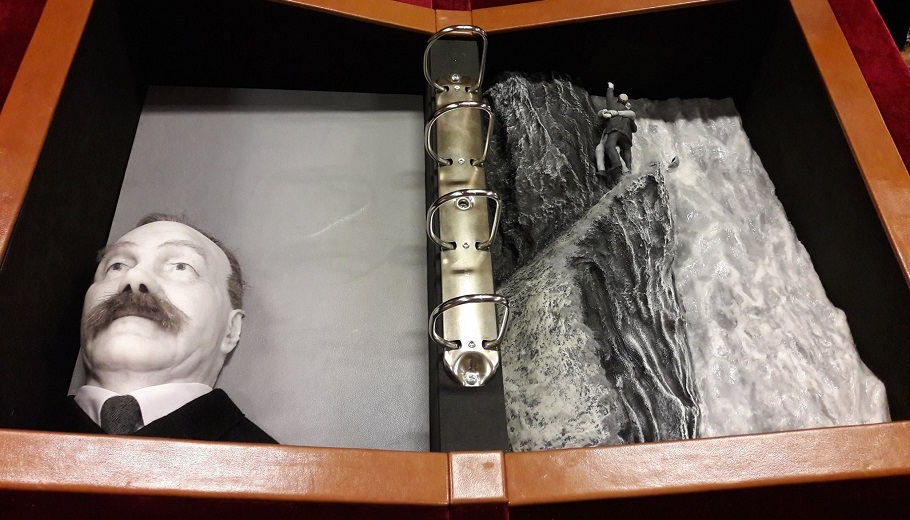 Conan Doyle and his Creation
As part of the Sensing Culture project, funded by the Heritage Lottery, we created a traveling exhibition which used audio description technology and tactile panels to improve accessibility to the Collection for blind and partially sighted visitors.
The exhibition consists of 16 removable audio described panels, detailing the life of Conan Doyle, the origins of the Conan Doyle Collection and the world of Sherlock Holmes. Beneath these pages are two very unusual handling objects hidden underneath the panels. These have been produced by the University of Portsmouth using 3D printing technology. One hints at Conan Doyle's beliefs in Spiritualism, with Conan Doyle's bust in the bottom left hand corner, and the hint of a Spirit, or 'extra' above him. On the right hand side is a 3D version of the Reichenbach Falls, with Moriarty and Sherlock battling on the edge of the waterfall. This scene has been created to evoke the senses.
We have now created an online version of this exhibition to allow you to find out more about the Collection through both the written word and audio.
Enter the world of Conan Doyle and his Creation (opens in a new window)