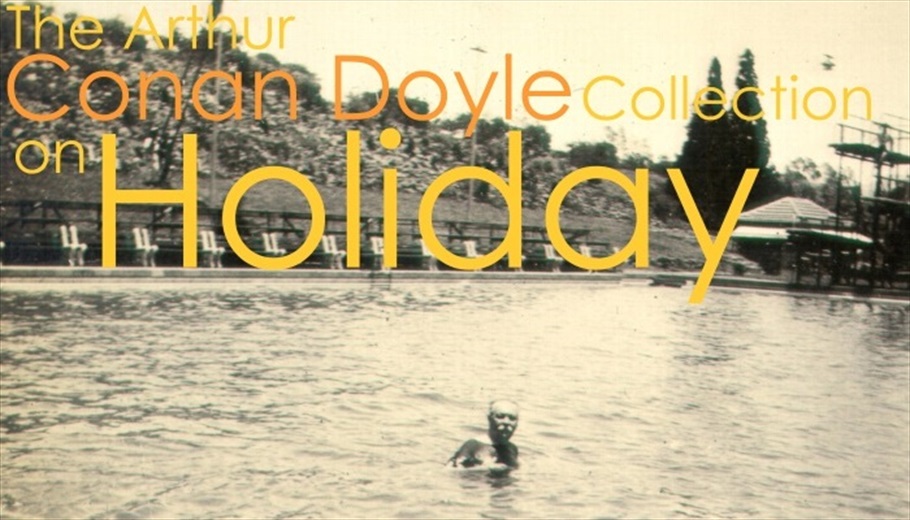 Conan Doyle on Holiday
Arthur Conan Doyle on Holiday
Among Conan Doyle's many facets were a love of adventure and sport. Due to his success as a writer, he had the opportunity to travel widely and often took his family. From Canada and America, to Australia, Ceylon and Egypt, Conan Doyle's family were true globetrotters well before the age of the jetsetter. The Collection contains many albums of holiday snaps taken by the family of their tours through many exotic locales.
Conan Doyle was also a keen sportsman, and often took part in all kinds of leisure activities while at home and traveling. He and his sons tried their hands at baseball in New York, enjoyed deck-cricket sailing the seas and rode camels in Egypt.
Never far behind Conan Doyle lurks the master detective, Sherlock Holmes. As the figure of Holmes became more and more iconic and entrenched in western culture, his deerstalker, pipe and profile made their way into all kinds of unrelated industries, including tourism.
This exhibition shows a glimpse of the places Conan Doyle and his family visited.