Letter to Portsmouth Football Club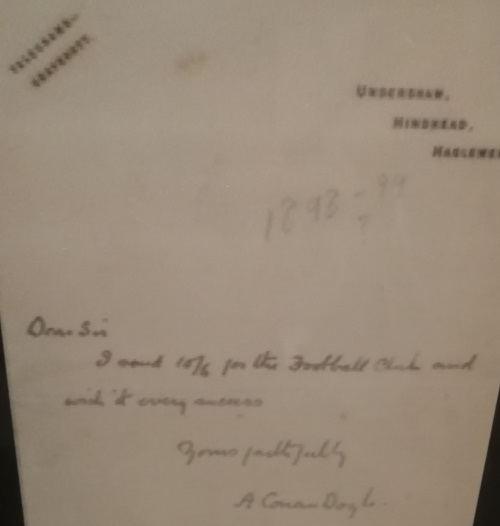 The address at the top right of this handwritten letter is listed as Undershaw, Hindhead, Haslemere which shows it was written about six years after Conan Doyle left Portsmouth. The letter reads:
Dear sirs
I send 15/6 for the football club and wish it every success. Yours faithfully A Conan Doyle.
The letter shows Conan Doyle's continued support of football in Portsmouth even after he had left the city.