Chapman letter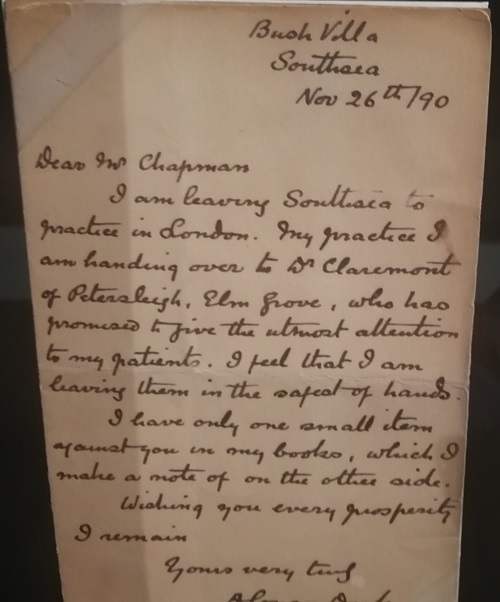 This is a handwritten letter from Conan Doyle to a Mr Chapman. Written from Bush Villas and dated Nov 26th 1890 it says "I am leaving Southsea to practice in London. My practice I am handing over to Dr Claremont of Petersleigh, Elm Grove, who has promised to give the utmost attention to my patients. I feel that I am leaving them in the safest of hands.
I have only one small item against you on my books, which I make a note of on the other side.
Wishing you every prosperity, I remain yours very truly A Conan Doyle.
Below is an invoice which details the treatment given and the payment required. It is stamped and signed by Conan Doyle to acknowledge receipt.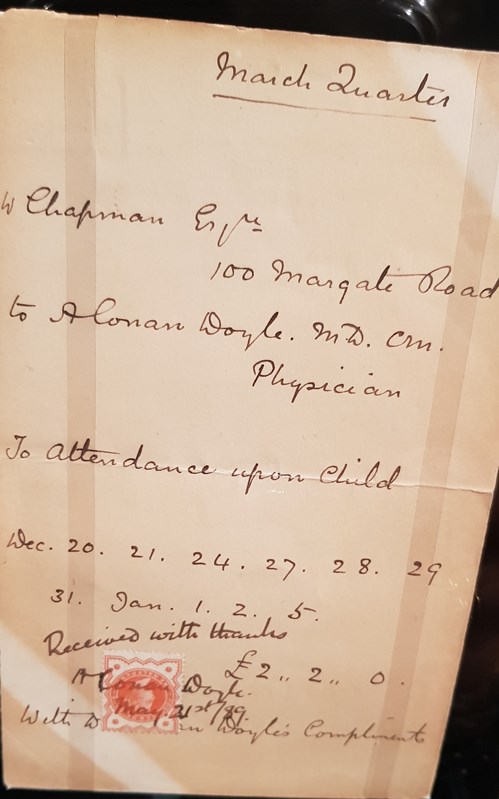 Next: Letter to Portsmouth Football Club