Bush Villas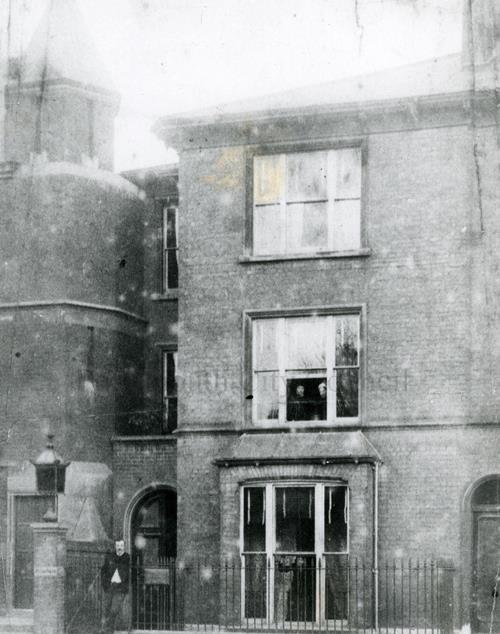 Bush Villas is where Doyle lived and practised as GP from his arrival in Southsea in 1882 until he moved to London 1890. It was here that he met and cared for a patient, Jack Hawkins,who later died from cerebral meningitis. It was during this time that Conan Doyle met, and married Jack's sister, Louisa.
The original building no longer exists as the area was very heavily bombed during WW2. The building now occupying the space is an undistinguished block of flats. The side of the building sports two blue plaques to commemorate the fact that Doyle lived here and that it was here that the first two Sherlock Holmes novels were written.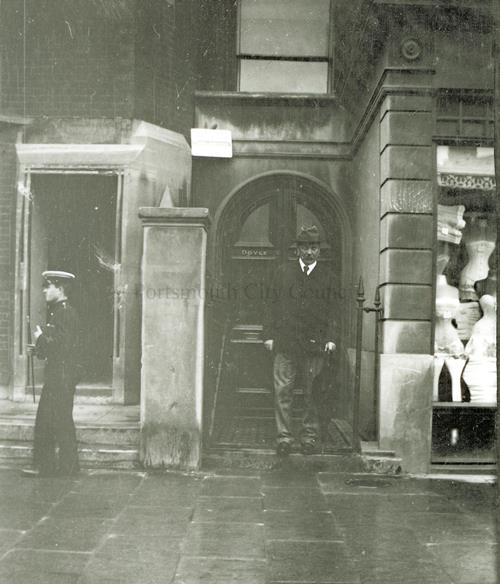 Conan Doyle outside Bush Villas in 1911.
Next: Conan Doyle the Cricketer