Sherlock Holmes Museum catalogue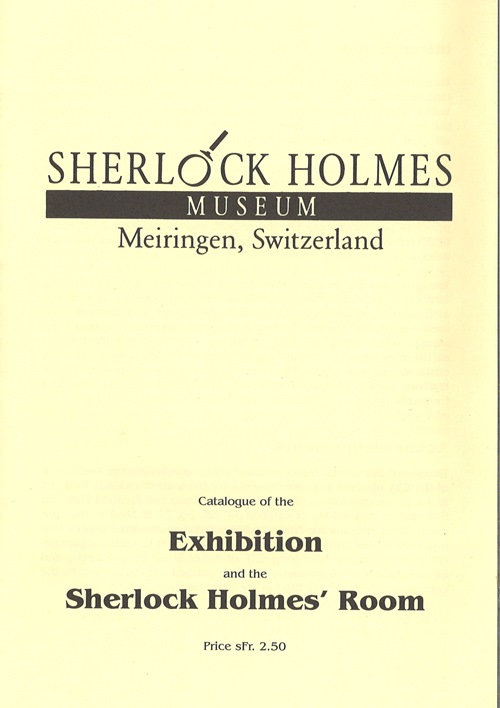 This is a catalogue of the Exhibition of the Sherlock Holmes Room at the Sherlock Holmes Museum, Meiringen, Switzerland.
The museum, in the English church in Meiringen, was opened on 4th May 1991, the 100th anniversary of the death of Sherlock Holmes. Present were the Sherlock Holmes Society of London and Dame Jean Conan Doyle,
The museum's collection includes authentic exhibition pieces of Sir Arthur Conan Doyle, Sherlock Holmes and the Victorian era. It includes a reconstruction of Sherlock Holmes and Dr.Watson's living room in Baker Street 221B, London which was built bases upon clues from the novels.