The Secret of Sherlock Holmes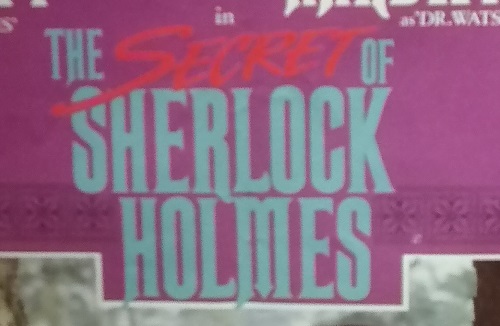 Starring Jeremy Brett and Edward Hardwicke, this two-man play is neither an adventure nor a whodunnit, but a tribute to the remarkable friendship of Sherlock Holmes and Dr Watson. An hour long, it was divided into two Acts. Act I covering the friendship from their meeting in A Study in Scarlet to Holmes's faked death in The Final Problem. Act II deals with the how the friendship was strained by Holmes's deception, as well as the secret referred to in the title.
Jeremy Brett and Edward Hardwicke were the stars of the Granada television series The Adventures of Sherlock Holmes which ran for 9 series between 1984 and 1994. Forty two of Conan Doyle's stories were adapted in 36 one hour episodes and five feature length specials.
The play promoted here was performed at the Ashcroft Theatre Croydon from Monday 9th to Saturday 14th October 1989.