Sherlock's Last Case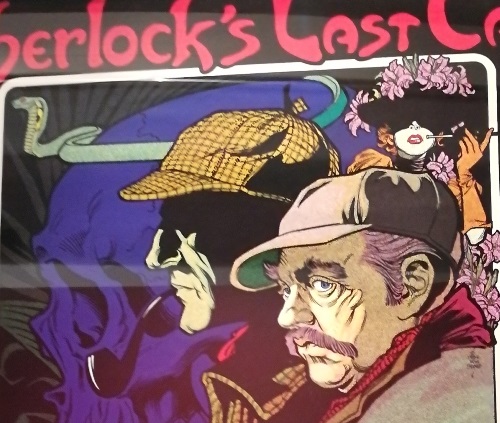 This is the poster for the production of 'Sherlock's last case' performed by the Los Angeles Actors Theatre at the Los Angeles Theatre Centre. The production ran from 29th June to 22nd September 1984.
Written by Charles Marowitz, directed by Robert Benedetti, produced by Diane White and Adam Ceipzig, the play picks up from where the famous stories ended. It centres on a death threat made against Sherlock Holmes by the supposed son of his late nemesis, Professor Moriarty. Oddly enough, however, Holmes is warned of the plot by Moriarty's daughter.