Sherlock Holmes play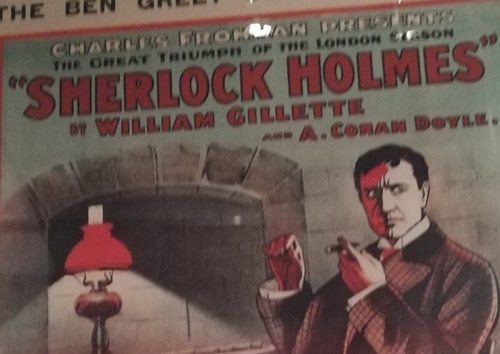 There are several posters promoting the play, Sherlock Holmes. The first is for the production by the Ben Greet Company, starring William Gillette, at the Lyceum Theatre, London, where the play opened in 1901, after a successful run on Broadway.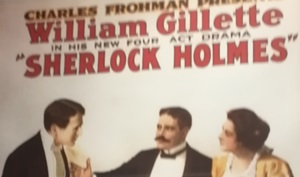 The play, Sherlock Holmes, was written by William Gillette and opened at The Star Theatre, Buffalo, New York in 1899 and, after three previews, moved to The Garrick Theatre, also in New York. The four-act drama was produced by Charles Frohman, with incidental music by William Furst and scenic design by Ernest Gros. Novel for its time, the production made scene changes with lighting alone.
The play also ran at the Broadhurst Theatre performed by The Royal Shakespeare Company starring John Wood as Sherlock Holmes and Philip Locke as Professor Moriarty. In 1901 the production moved Lyceum Theatre in London with William Gillette again in the lead role. This production was performed by the Ben Greet Company. In 1903, HH Saintsbury took over the lead role, produced by Cecil Barth.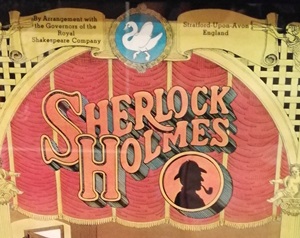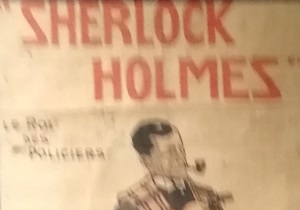 There was also a French production of the play where Sherlock was referred to as Le Roi de les Policiers' (King of the police) and the play referred to as 'Le plus grand succes de l'annee' (the biggest success of the year). The poster promoting the play was by the artist Gus Bofa.
The play drew material from Conan Doyle's A Scandal in Bohemia, The Final Problem and A Study in Scarlet, with additional text. As the plot was largely taken from Doyle's canon, with some dialogue directly lifted from his original stories, Doyle was credited as a co-author although Gillette actually wrote the play.