Sherlock Holmes' Grosster Fall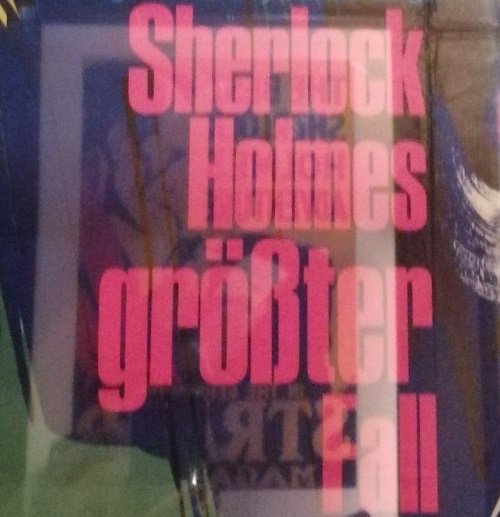 This is a poster for the German film Sherlock Holmes' Grosster Fall - Sherlock Holmes Biggest Case. The film stars John Neville (Sherlock Holmes), Donald Houston (Dr Watson), John Fraser (Lord Carfax), Anthony Quayle, Barbara Windsor, Robert Morley (Mycroft Holmes), Georgia Brown, Charles Regnier, Christiane Maybach and Peter Carsten and is directed by James Hill.
This 1965 film released in the UK as "A Study in Fear" combines elements of the case of Jack the Ripper and the Sherlock Holmes stories. It is set in London at the end of the 19th Century where 5 prostitutes have been murdered. Sherlock Holmes becomes involved when he receives a box of surgical instruments and sets out to solve the crimes.