Sherlock Holmes exhibition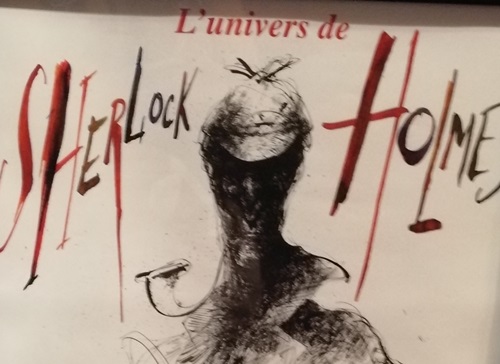 This is a poster for a Sherlock Holmes exhibition at Le Louvre des Antiquaires, Paris, 30.4.1997 - 15.9.1997. Le Louvres des Antiquaires was originally constructed in 1855 as the Grand Hotel du Louvre and closed 1887. It became a department store and then an antiques mall - Le Louvre des Antiquaires.
The Societe Sherlock Holmes de France held special events here from 8th to 11th May 1997, including unveiling a plaque at the Hotel, an exhibition of reconstructions of 12 Holmesian scenes and a recreation of Holmes' sitting room.
Conan Doyle was inspired by the atmosphere at the Hotel and it features in The Bruce - Partington Plans - "He said that letters to the Hotel du Louvre, Paris, would eventually reach him."
Next: Memorias intimas de Sherlock