Sherlock Holmes and Spider Woman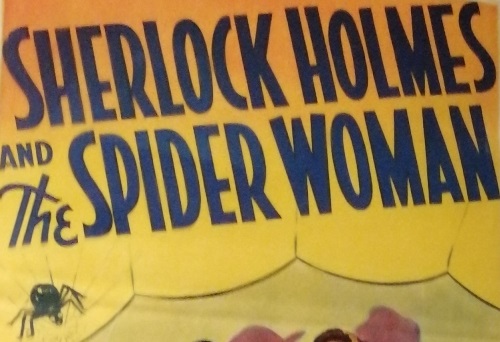 A 1943 film starring Basil Rathbone and Nigel Bruce, this is the seventh of fourteen such films the pair were involved in. The film also co-stars Gale Sondergaard.
As with all of the Universal Studios films in the series, the film is set in then-present day as opposed to the Victorian setting of the original stories. This film incorporates elements from the novel The Sign of the Four, and the short stories "The Final Problem", "The Adventure of the Empty House", "The Adventure of the Devil's Foot" and "The Adventure of the Speckled Band".
Next: The Adventures of Sherlock Holmes