Sherlock Holmes again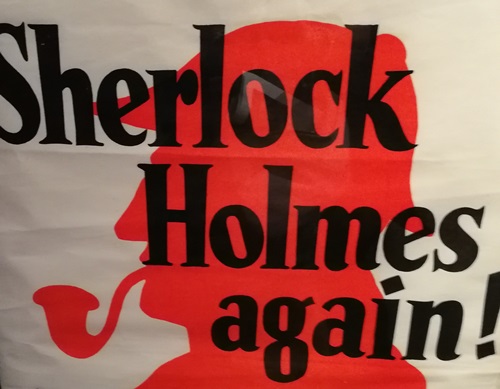 An Evening Standard newspaper poster promoting the publication of new Sherlock Holmes stories.
This British newspaper was founded on 21 may 1827 by Stanley Lees Giffard. The Evening Standard was published from 11 June 1859. The newspaper published 13 letters and 10 articles written by Arthur Conan Doyle between 1912 and 1929.