Memorias intimas de Sherlock Holmes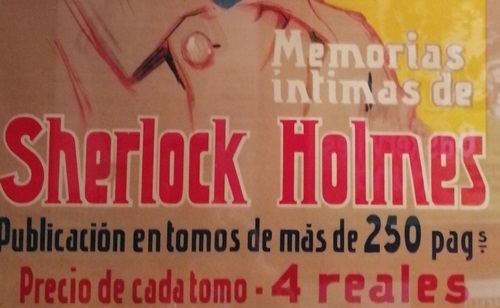 This poster is promoting the Spanish publication of four volumes of books - Intimate Memories of Sherlock Holmes. This was a popular detective series in the early twentieth century begun in Barcelona in around 1913.
In the 1930s the magazine featured a German story involving Sherlock Holmes - Wie Jack, der Aufschlitzer, gefasst wurde (How Jack the Ripper was taken) as El Destripador (The Ripper).