L'ultima avventura di Sherlock Holmes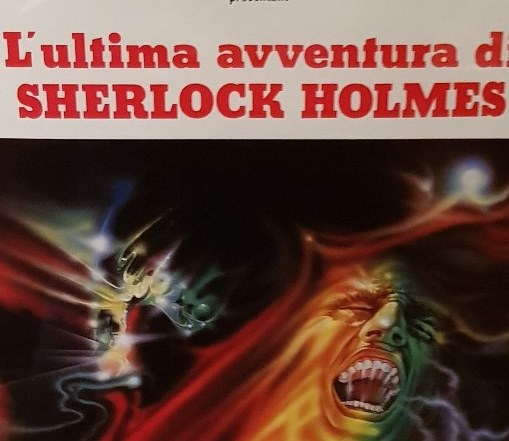 This poster promotes the Italian version of Sherlock Holmes' Last Adventure - The Mask of Death.
In this 1984 made for TV film (now available on YouTube) Peter Cushing stars in his last outing as Sherlock Holmes.
Three dead bodies are found in London's East End, with their faces suggesting a state of terror at the time of death. Sherlock Holmes is practically retired, but is persuaded by Inspector MacDonald of Scotland Yard to investigate. A German diplomat, goes missing and Holmes also has to take on this case to avert war. Somehow these two cases are linked.
'The Abbot's Cry' was to be the follow up film, but Peter Cushing was too ill at this point.. The film also stars John Mills and Anne Baxter.