Granada Studios tour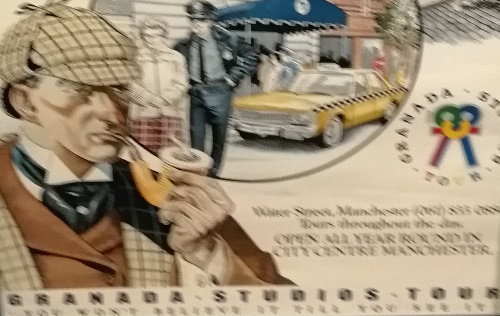 "Take a cab in New York, a tram down Baker Street, then walk to the Rovers… all in one day."
In just one day at Granada Studios Tour, you'll do more than you ever thought possible.
We'll take you behind the scenes..and then beyond belief. From the equatorial Amazon Jungle to a House of Commons debate. Cutting you adrift on the high seas and shrinking you to just 2foot tall."
This is a poster advertising a tour of Granada TV studios, Manchester featuring Adventures of Sherlock Holmes series which was filmed there in the 1980s.