A Study in Terror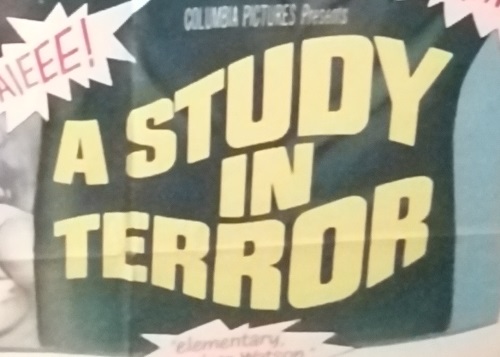 "Sherlock Holmes meets Jack the Ripper! Here comes the original caped crusader!"
In this Sherlock Holmes tale, Arthur Conan Doyle's legendary 19th-century British sleuth (John Neville) is on the trail of Jack the Ripper. In the dark alleys of London, the notorious Ripper has committed a series of gruesome murders when Holmes takes on the task of solving these horrific crimes. The process takes Holmes from the lowest rungs of society all the way to the peak of the aristocracy, discovering blackmail and family insanity everywhere he goes.
As well as John Neville, the film stars Donald Houston, John Fraser, Robert Morley and.Georgia Brown. The original story and screen play are by Donald and Derek Ford and the executive producer is Herman Cohen.
Next:Sherlock Holmes Le Collier de La Mort