23 paces to Baker Street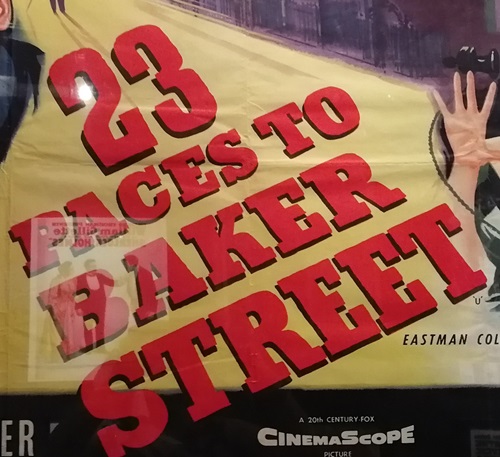 A film starring Van Johnson and Vera Miles, produced by Henry Ephron, directed by Henry Hathaway and with a screenplay by Nigel Balchin.
The film was based on the novel Warrant for X (1938) by Philip MacDonald (1901-1980). Hanlon is a blind playwright who, using his acute sense of hearing, overhears plans which relate to a kidnapping. The police believe that he has imagined the whole thing, so with the assistance of his ex-girlfriend and butler they investigate further. There is some resemblance to the film Rear Window (1954).
There is a reference once to Sherlock Holmes when Hanlon helps a lost man find his way in the fog.
Next: Sherlock Holmes and the Secret Weapon