Study in Scarlet
"There's a scarlet thread of murder running through the colourless skein of life, and our duty is to unravel it, and isolate it, and expose every inch of it."
From the moment Dr. John Watson takes lodgings in Baker Street with the consulting detective Sherlock Holmes, he becomes intimately acquainted with the bloody violence and frightening ingenuity of the criminal mind.
Conan Doyle wrote the novel at the age of 27 whilst working as a doctor in Southsea. He had already published short stories but it was this story which catapulted him to fame with the introduction of the great detective, Sherlock Holmes. The story was originally titled 'A Tangled Skein' and was eventually published by Ward Lock & Co. in Beeton's Christmas Annual 1887, after many rejections. The novel was first published as a book on July 1888 and featured drawings by the author's father, Charles Doyle.
A Study in Scarlet has been published in many editions around the world including: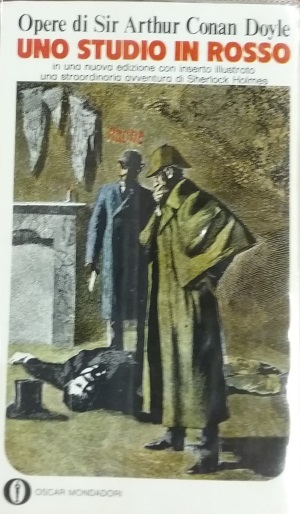 The Italian edition, Uno Studio in Rosso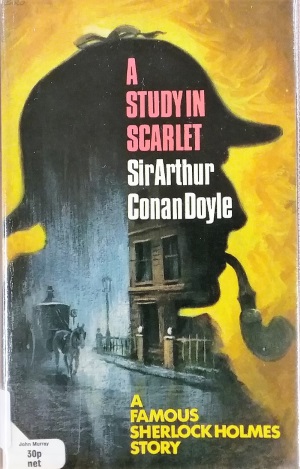 The John Murray edition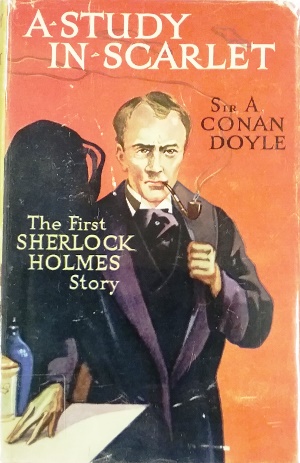 The Ward Lock edition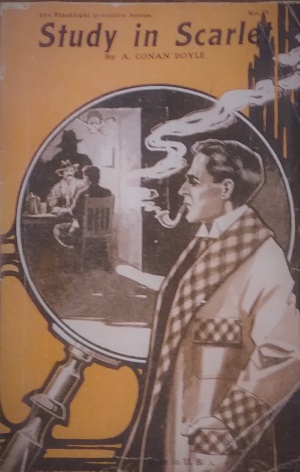 The Flashlight edition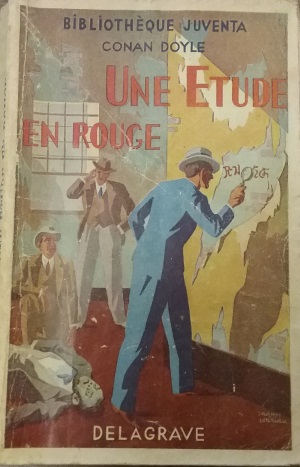 The French edition - Une Etude en Rouge
Next: Conan Doyle and Oscar Wilde