Conan Doyle's life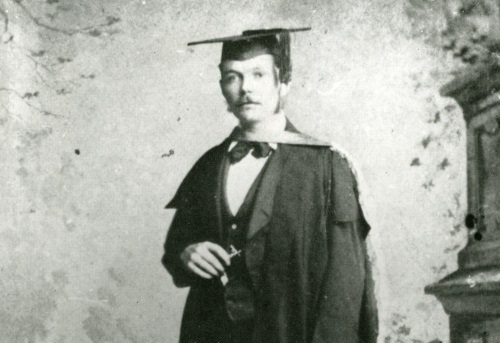 Arthur Conan Doyle was eldest son of 9 siblings, of whom 7 made it to adulthod. After graduating as Bachelor of Medicine at the University of Edinburgh, he practiced as a GP until he found fame as the author of the Sherlock Holmes stories.
A keen sportsman, his other interests included the search for justice, notably in the cases of George Edalji and Oscar Slater, and Spiritualism.
"What one man can invent". This is a quote from The Adventures of the Dancing Man. The full quote reads " What one man can invent, another can discover."
Arthur Conan Doyle was born in Edinburgh on May 22nd 1859. He described his early years as 'happy,' spending his days acting out historical adventures and battles, or endlessly pestering his mother and father with questions about science, history, and books.
From the age of 9 he was educated at Stonyhurst, an austere Jesuit boarding school in the north of England, where the familiar public-school curriculum of algebra and classics was enforced through harsh discipline. Conan Doyle, it is said, was disciplined more than most because of his outspoken nature and hot temper.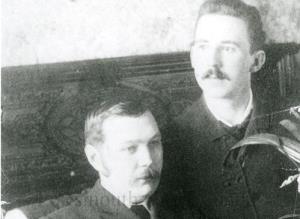 Conan Doyle and his brother Innes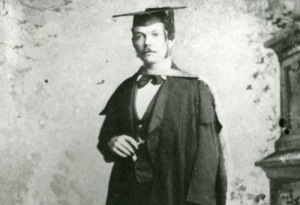 Graduation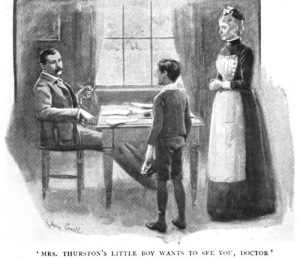 Sydney Cowell illustration
Marriage certificate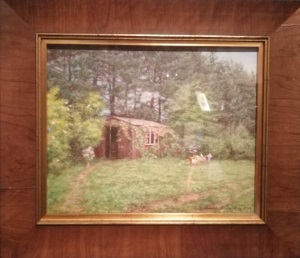 Writing shed
Find out more about Arthur Conan Doyle
Back to You Don't Know Sherlock Holmes Yet! homepage