Three pipes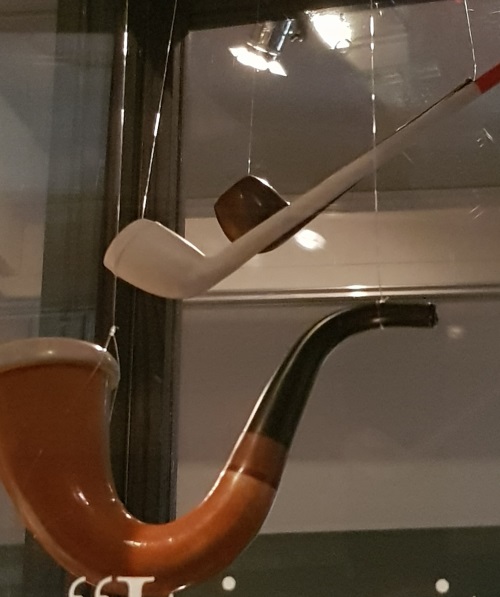 ".. a three pipe problem".
This is a quote taken from "The Red Headed League", one of 56 short stories written by Conan Doyle and which first appeared in The Strand Magazine in August 1891 with illustrations by Sidney Paget. The full quote reads "it is quite a three pipe problem and I beg that you won't speak to me for fifty minutes."
It's common to see Sherlock Holmes with a Calabash Pipe (similar to the one at the bottom), but that was a choice made for the stage. In the books Sherlock Holmes smoked briar, clay and cherrywood pipes but none were specifically explained so it is unclear exactly what he smoked..