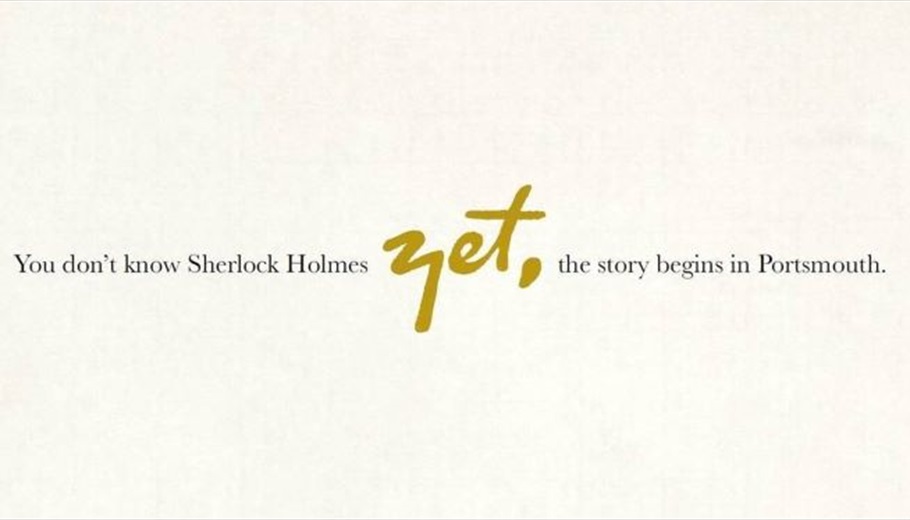 Boxing gloves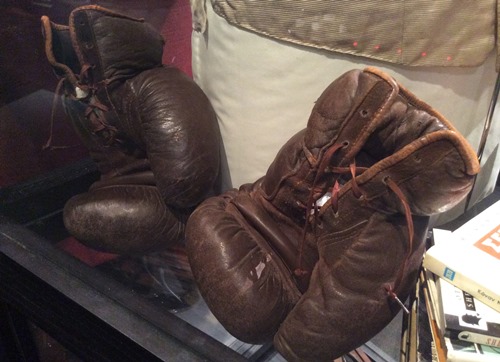 These leather left handed gloves are believed to have belonged to Arthur Conan Doyle.
Conan Doyle served as a ship's surgeon on a whaling vessel, The Hope, during his medical training in 1880. During this voyage Jack Lamb, the ship's steward, challenged him to a boxing bout. After the match was finished Lamb was quoted as saying, "So help me, he's the best surgeon we've had! He's blackened my eye!"
When London's National Sporting Club was founded in 1891, Conan Doyle was one of its first members, excelling in one of its principal activities, boxing. Having ordered a new car in October 1904 Conan Doyle built a garage to house it. He used this garage as a boxing rink and challenged visitors to boxing matches.
Conan Doyle truly believed that boxing was a 'manly art' and it plays a strong part in some of his short stories including Rodney Stone, The Croxley Master, The Lord of Falconbridge and The Bully of Brocas. In addition in A Study in Scarlet, Dr. Watson notes "Sherlock Holmes is an expert singlestick player, boxer, and swordsman."