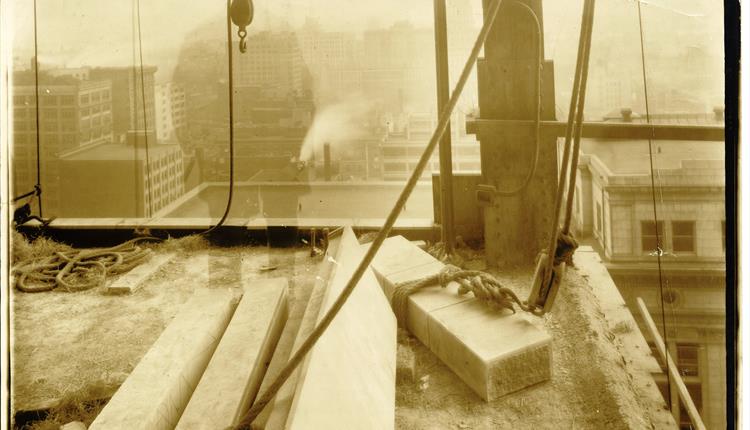 About
William N. Jennings (1860-1946), was a photographer in Philadelphia was credited with the first successful photograph of lightning and his work in aerial photography. He took this photo 2 hours after the accident using a new reel of film. There was noone between the camera and the subject of his photo, yet on development there is a ghostly image of a man. It was thought that this was an image of the ghost of the recently deceased workman.

Conan Doyle was a longstanding supporter of Spiritualism. He first became interested in 1881 when he attended a lecture on the subject. His interest and support continued until his death in 1930 three years after this image was taken.

We are unsure of the link between Doyle and Jennings or why this picture came to be in the collection except that Lancelyn Green had a wide ranging collection on Sherlock Holmes and Conan Doyle in the world.