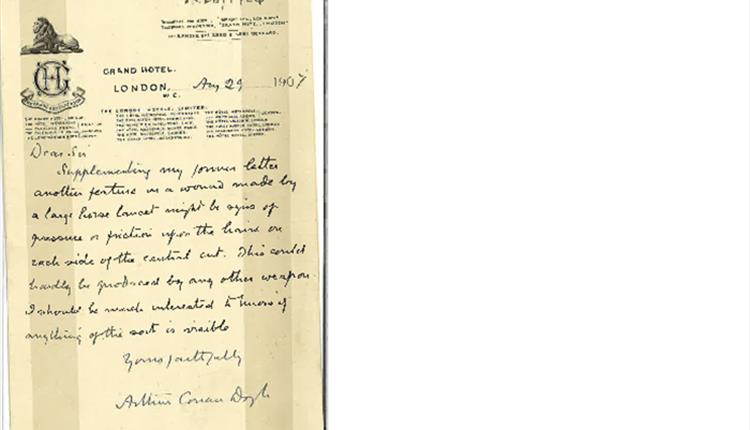 About
In 1888, anonymous threatening letters were sent to the Reverend if a particular task was not done. Edalji (1876-1953) was not suspected of these; however in 1903 George Edalji was arrested for the crimes of numerous animal attacks and threatening letters.
In 1907, Arthur Conan Doyle met with Edalji, not believing he was capable of the animal maiming's due to poor eyesight. He then wrote to Captain Anson, detective of the 1903 case, defending Edalji. Anson insisted this was the wrong choice. That same day Conan Doyle, Edalji and Anson received a letter, indicating inside knowledge of what Doyle was going to publish. Police believed the handwriting was Edalji's himself with the letters ceasing throughout his time in prison.
Investigating the case, Conan Doyle found Royden Sharp responsible for the letters and the animal maiming's in 1903.The newpapers suggested that Edalji's visual impairment would have made these crimes impossible for him, however Anson wrote to Home Office about witnesses spotting Edalji out late that particular night.
Edalji was given a pardon for the maiming's of 1907 and in conclusion of this, was invited back into his job at his solicitors. He then went on to live his life with his sister until 1953 when he passed away.