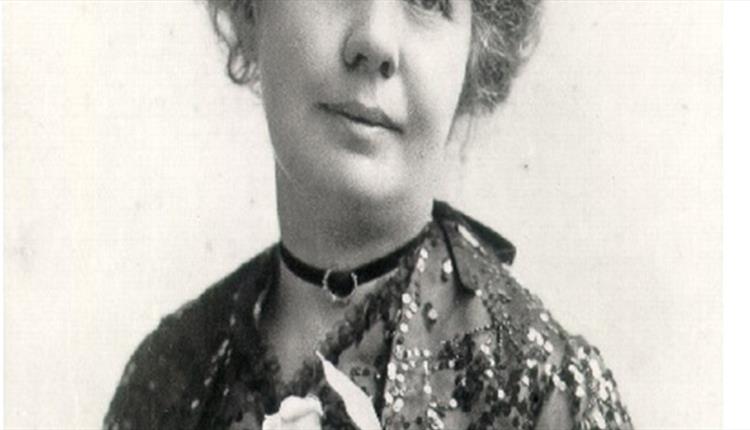 About
The Death of 'Touie'
Louisa Hawkins was the first wife of Arthur Conan Doyle who was married on August 6th 1885. Louisa's brother, John, was a patient of Doyle's and through this, Louisa and Doyle met. Not long after this, in April 1885, the pair were engaged and soon after that, they were married.
The two shared a life together that was far from boring. From traveling parts of Europe to sharing two children, their marriage was anything but, however things quickly turned south in August 1893 when Louisa was diagnosed with tuberculosis and sadly passed away on July, 1906.
Above you will see a portrait of Louisa Hawkins, otherwise known as 'Touie'. The collection currently does not own an image of Doyle and Touie on their wedding day, however this image portrays the type of kind personality that Louisa possessed.