The Adventures of the Speckled Band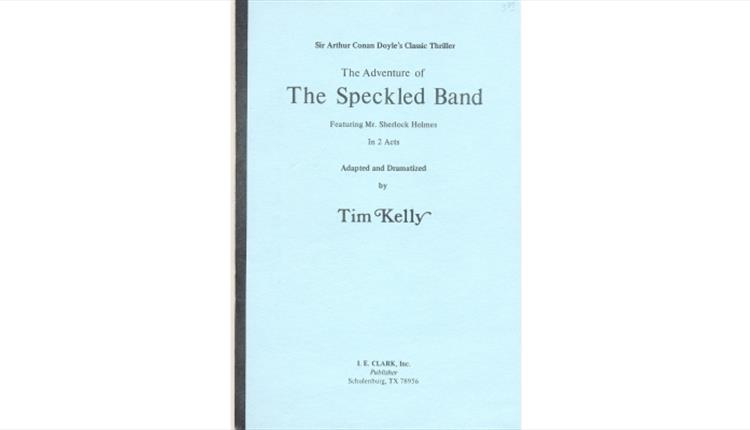 About
The Adventures of the Speckled Band a play in 2 acts featuring Sherlock Holmes. This is a screenplay of the dramatisation of Sir Arthur Conan Doyle's thriller by Tim Kelly.
This is the eighth Sherlock Holmes short story and 10th overall and was originally published in The Strand Magazine in 1892 with illustrations by Sidney Paget. It is the story of Helen Stoner, a soon-to-be married young woman who suspects her stepfather may be trying to kill her so he can retain control of her inheritance. Convinced of her stepfather's intentions, she turns to Holmes for help.
A classic 'locked room' mystery, The Speckled band deals with themes of parental greed, inheritance and greed. Tinged with Gothic elements, it is considered one of Doyle's finest works.
Map & Directions