Photograph of the inside of The Psychic Bookshop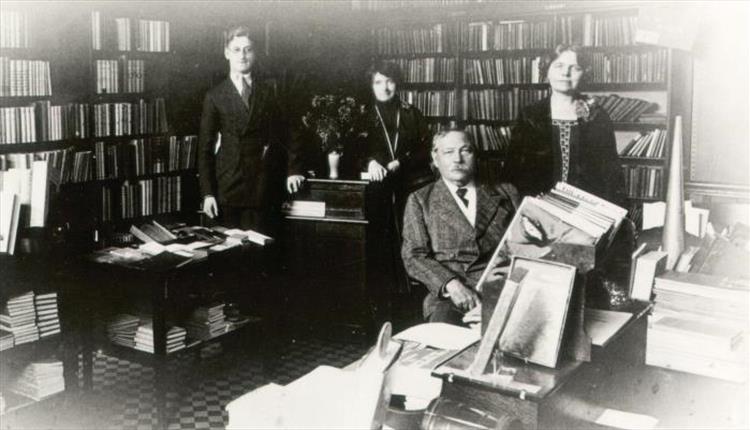 About
Treasure of the Month - October 2016
The Psychic bookshop was opened on the ground floor and basement of Abbey House Victoria Street near Westminster Abbey in 1925 by Conan Doyle. Monier Williams managed it with his assistant Miss De Morgan.
The shop included a museum. When Conan Doyle set up the bookshop he asked for contributions from the local psychic community in form of any duplicate books they might want to donate.
The bookshop wasn't very successful and in 1929 moved to the Friendship centre at 85 Lancaster Gate where regular meetings for psychometry, psychic demonstrations, healing and classes for the development of psychic ability were held. The Conan Doyle Museum collection was later dispersed and some items were lost or destroyed. The Friendship Centre closed during World War II.
Map & Directions