Photograph of Mary, Jean and Dennis Doyle,.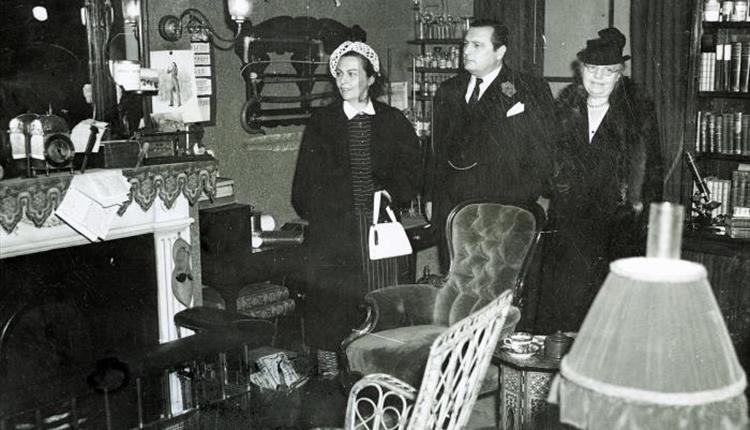 About
Treasure of the Month - April 2016
In 1951, the Borough of St Marylebone created a Sherlock Holmes display to coincide with the Festival of Britain. The exhibition was held at Abbey House, the headquarters of the Abbey National Building Society, situated at 217 - 229 Baker Street. Part of the exhibition was a full scale reproduction of Sherlock Holmes' sitting room (pictured above) as it would have appeared in 1898. The specifications of the room were derived from descriptions in the Sherlock Holmes books and short stories and included details such as the tobacco holding Persian slipper and the jack-knife securing unanswered mail to the mantelpiece.
After the exhibition closed it was taken on a 2 year tour of the USA. On its return to England, borrowed objects were returned to their owners and the rest of the exhibition was installed in the Sherlock Holmes Pub in Northumberland Street London where it can still be seen today.
Map & Directions