Photograph of Conan Doyle riding his horse, Brigadier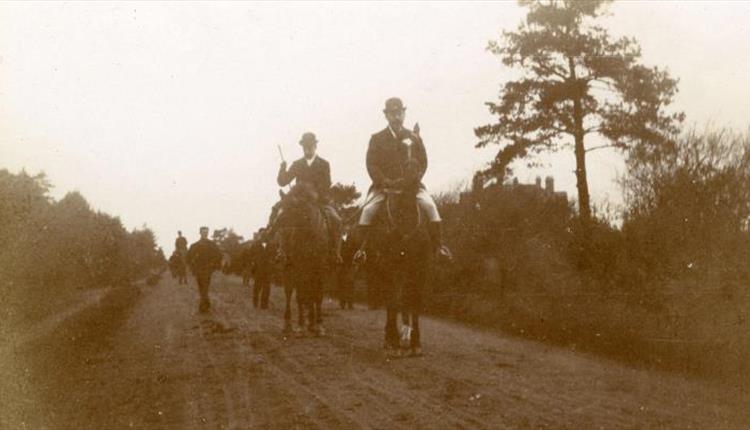 About
Treasure of the Month - September 2016
The horse Conan Doyle is riding may possibly have been named after his fictional character Brigadier Gerard, the brave French officer and hero of a series of short stories published in the 1890s. He is a great swordsman and orator, and significantly for Conan Doyle, a most accomplished horseman.
On a more recent note, the thoroughbred racehorse Brigadier Gerard (1968-1989) was named in honour of Conan Doyle's creation. Perhaps this brought it luck as it went on to win several major races at Newmarket, Goodwood and Ascot during its successful career.
In 1916 Conan Doyle published a book of poetry, Songs of Action, on the theme of war, action and adventure. Four of these are on the subject of hunting, one of them entitled, 'With the Chiddingfolds'.
Map & Directions