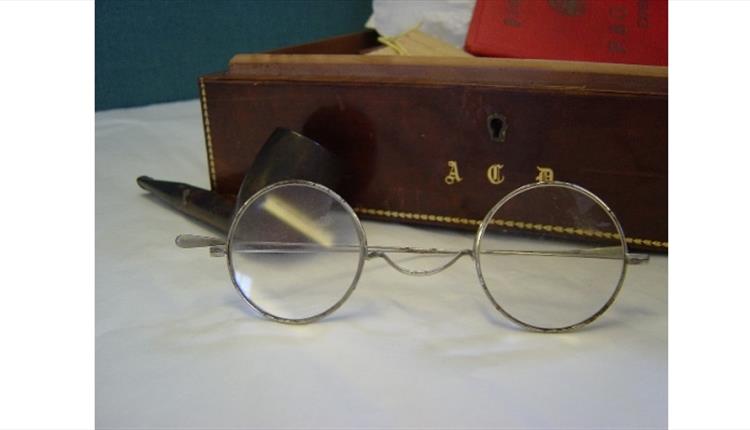 About
Treasure of the Month - April 2012
The hinged lid has a raised central section on top which is outlined by a stamped gilt motif. All four sides of the box are also outlined by identical gilt motifs. The hinges are visible on the outside of the box on the back and there is a lock at the front.
On the front of the box, under the keyhole for the lock are the initials 'ACD' in a gothic gilt script. Inside the box, on the lid, is a paper label with the following typed on it 'CIGAR BOX Belonging to SIR ARTHUR CONAN DOYLE'.
The inside of the box is plain and bare. The Underside of the box is covered with a section of a thick canvas like material in black.
Beside is a pair of chromed steel framed spectacles with round eyepieces and straight arms which belonged to Sir Arthur Conan Doyle.