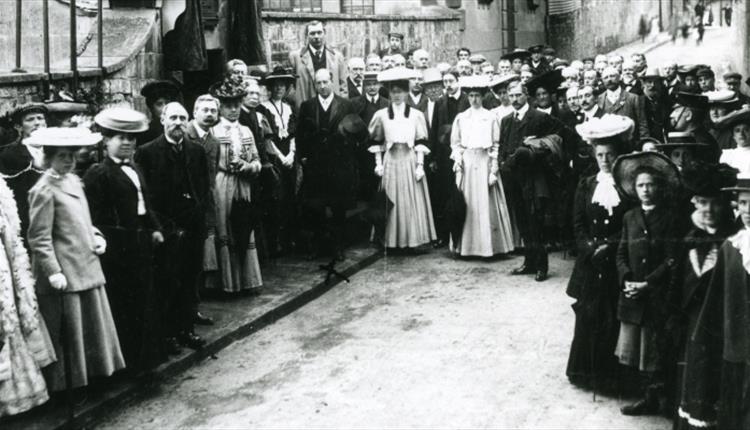 About
Treasure of the Month - June 2013
Arthur Conan Doyle unveiling the memorial tablet to Henry Fielding at Widcombe Lodge in Bath on 15 June 1906. Henry Fielding had stayed and worked on his novel, 'Tom Jones', here.
Conan Doyle also hosted a dinner in 1907 to mark the bicentenary of the birth of Henry Fielding.
June 1906 was a difficult time for Conan Doyle, his wife Louise's condition grew steadily worse and she died on 3 July.