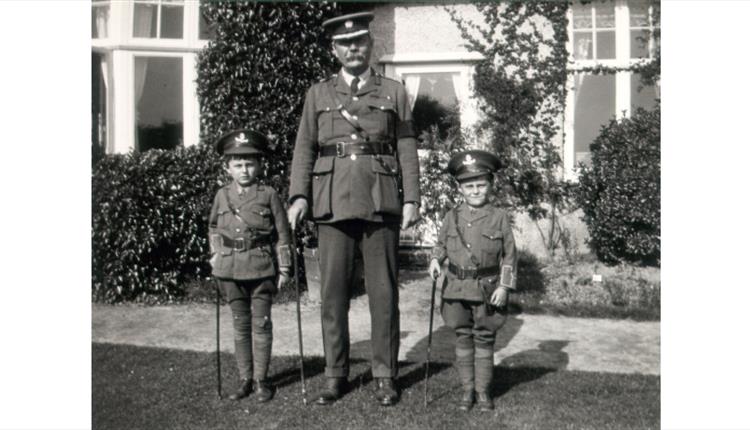 About
Treasure of the Month - February 2014

Arthur Conan Doyle in uniform standing in the garden at Windlesham with his sons, Denis and Adrian, dressed as soldiers.
Conan Doyle followed the progress of the First World War, wrote books and pamphlets about the issues underlying the conflict and visited the Western Front in 1916. His eldest son, Kingsley, fought as a soldier. His two sons by his second marriage, Denis and Adrian, though too young to play an active part, lived in the same patriotic wartime atmosphere, and were proud to be photographed with their father.