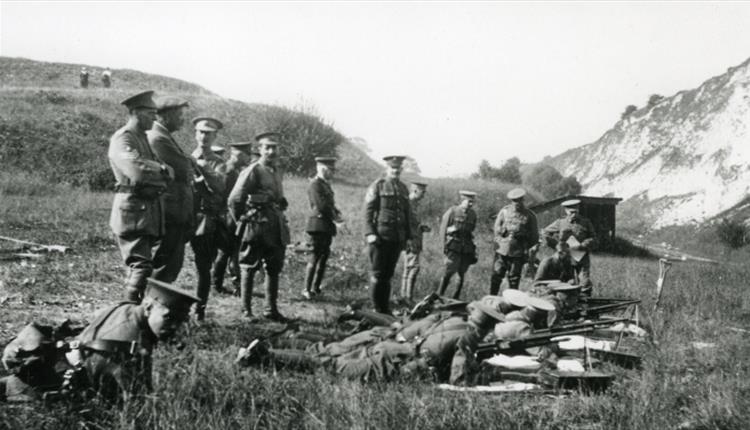 About
Treasure of the Month - March 2014
Photograph of Arthur Conan Doyle in civilian dress watching a display of rifle shooting some time during the First World War.
Conan Doyle was keenly interested in technology, including the technology of warfare. He was also attracted by acts of bravery and 'derring do'.

At the outset of the Boer War he watched troops on manoeuvres on Salisbury Plain and on his return from South Africa , Conan Doyle wrote and spoke about what he had witnessed and lobbied for changes in military equipment and tactics. He was thus an informed observer of what he saw in the First World War.