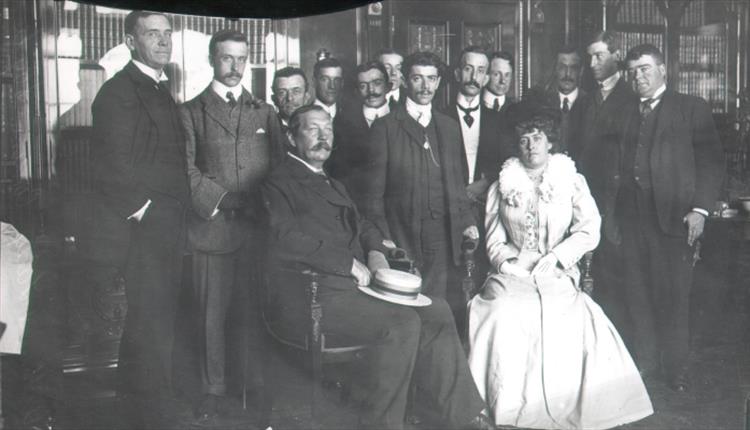 About
Treasure of the Month - September 2013
Arthur Conan Doyle and his wife, Jean, with Dorando Pietri at Carmelite House in London on 31 July 1908.
Dorando Pietri had taken part in the marathon race at the Olympic Games earlier that year but in his final lap, leading, exhaustion led him to stumble and he was helped over the finishing line. As a result of this help he was disqualified and the gold medal was awarded to the runner who had finished second.
There was a public outcry that the gold medal had not been awarded to Pietri and Conan Doyle, who had reported on the race for the Daily Mail, led a campaign to raise money for a gift to honour him. Money was quickly raised, and on 31 July Jean Conan Doyle presented Pietri with a gold cigarette case and a cheque for £308:10s. Arthur made a speech in his honour.