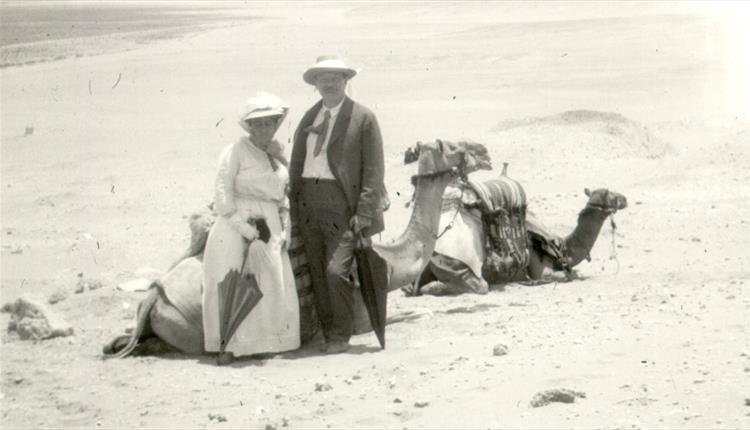 About
Treasure of the Month - August 2013
Arthur Conan Doyle and his first wife, Louise, in Egypt in 1895.
They visited Egypt to see the historic sites as well as for the sake of Louise's health. Tuberculosis had been diagnosed in 1893, and the dry Egyptian climate proved beneficial to Louise's health.
As well as visiting the pyramids and other sites (including a Coptic monastery), Arthur and Louise spent time in Cairo and went on a 800 mile cruise up the Nile to Wadi Halfa - a trip which inspired Arthur to write 'The Tragedy of the Korosko'.
In the Collection we have two albums of photographs taken during their visit.