Photo from the 1925 Lost World production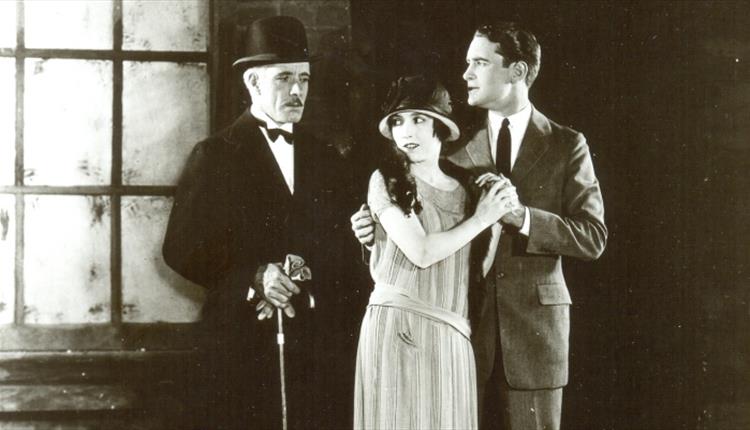 About
Arthur Conan Doyle's science fiction novel The Lost World is an exploration of a dangerous and exotic place, where prehistoric creatures still thrive. Published in 1912, the book was inspired by H G Wells's novella The Country of the Blind, 1904, which was also set in a secret South American valley (and which appeared, like much of Doyle's own work, in the Strand magazine).
An exciting and visual tale, The Lost World provided an appealing subject for filming, and in 1928 the first screen version appeared, with further films in 1960, 1992 and 2001. In 1997 the story of The Lost World was used in a sequel to Jurassic Park.
Lewis Stone as Sir John Roxton, Bessie Love as Paula White, Lloyd Hughes as Edward Malone.
Map & Directions