Letter from Arthur Conan Doyle to his son, Adrian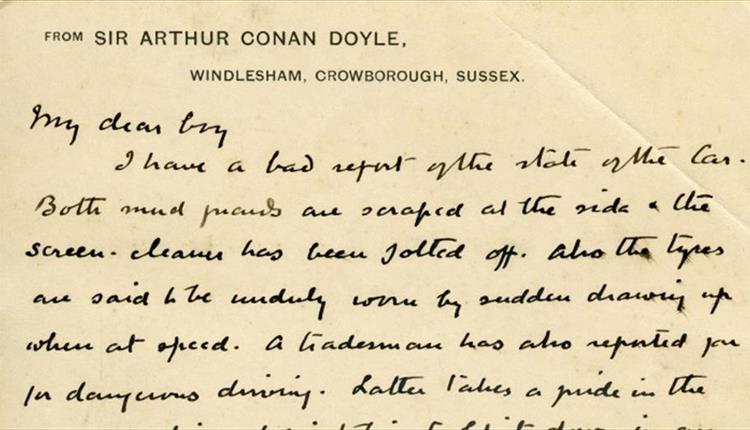 About
This short letter, from around 1926, provides a revealing insight into Conan Doyle's indulgent relationship with his wayward youngest son.
The teenage Adrian apparently had the use of an Austin car purchased for him by his father – an expensive £400, approximately two years' wages for most working men.
The letter details the damage sustained by Adrian's fast and reckless driving, perhaps marking the start of his adult career as a racing driver with a playboy reputation. Instead of demanding recompense or imposing sanctions, Conan Doyle asks only that Adrian give 'a definite promise' to 'go slowly'.
The remarks that the costly repairs 'can easily be set right', and that he is 'very pleased' with Adrian arguably show Conan Doyle (by now in his late sixties) to be a doting and lenient parent, perhaps not rare in older fathers.
Map & Directions