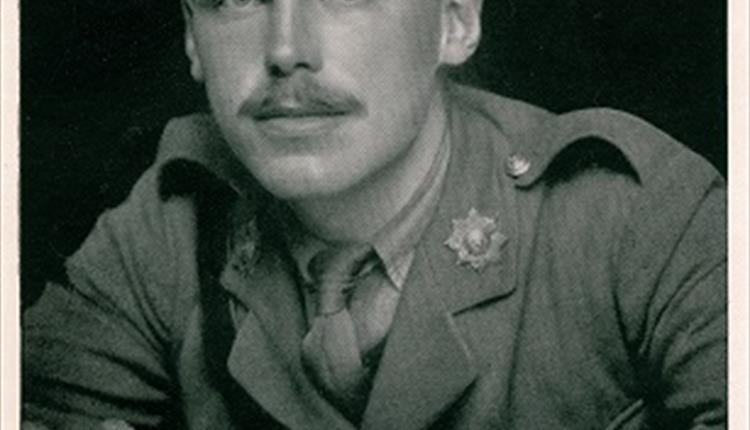 About
Kingsley Conan Doyle
Arthur Alleyne Kingsley Conan Doyle (15 November 1892 - 28 October 1918) was the son and second child of Arthur Conan Doyle and his first wife Louisa Hawkins.
Like his father, Kingsley decided on a career in medicine and studied at St. Mary's Hospital School in London. When the First World War broke out in 1914 he had to interrupt his medical studies to serve in the army.
Here he is in the uniform of the Hampshire Regiment. He saw service overseas in Malta (1914-1915) and with the British Expeditionary Force in France (1916, 1917) where he was wounded in action in the Somme on 1 July 1916. He sadly died of pneumonia on 28 October 1918, during the Spanish Flu outbreak.