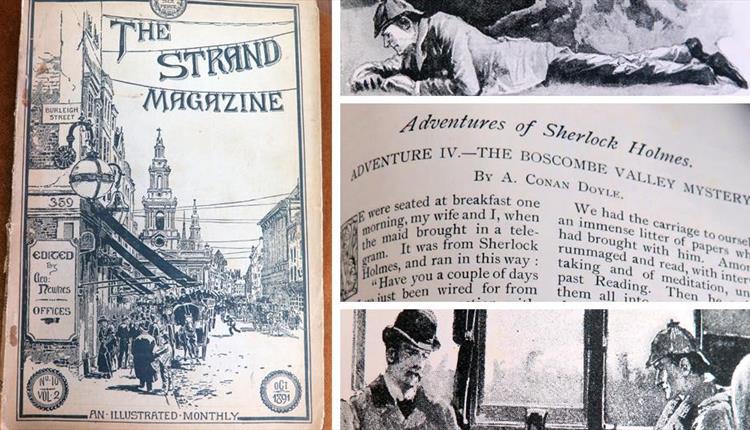 About
'There is nothing more deceptive than an obvious fact', states Sherlock Holmes, so setting the scene for this, the fifth of Conan Doyle's mysteries to be published in The Strand's first year of publication.
Doyle contributed extensively until his death in 1930: his works include 121 short stories and seventy articles. The first thirty-eight stories were illustrated by Sidney Paget in a style we now typically associate with Sherlock Holmes.
The origins of the plot begin in Ballarat, a major Australian gold-rush boomtown, but the later setting of Boscombe in Herefordshire is, however, entirely fictitious. In the 1991 television adaptation starring Jeremy Brett, Boscombe is moved north to Cheshire, somewhat fitting as it is the birthplace and home county of Richard Lancelyn Green, creator of this wonderful collection.
Map & Directions