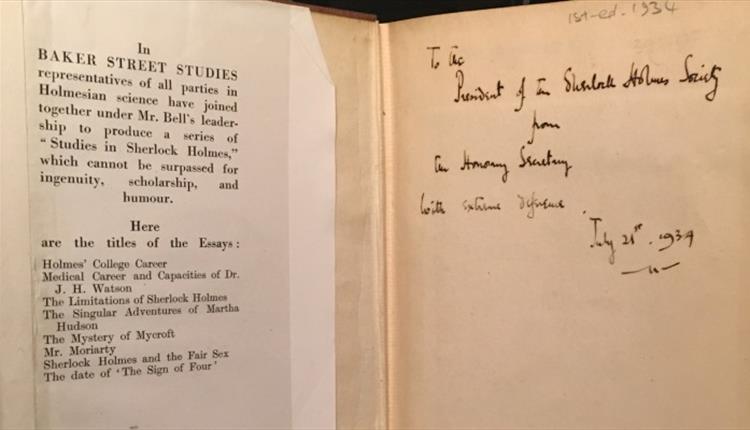 About
This first edition of Baker Street Studies was published in 1934. The book includes essays written by members of the early Sherlock Holmes Society, including Dorothy L. Sayers, Vincent Starrett, Ronald A. Knox, and S. C. Robers, and is edited by H W Bell.
Topics include Holmes's college career, the medical career of Dr. Watson, Mrs. Hudson's little-known exploits and the mystery of Mycroft Holmes. There is also speculation regarding Holmes' view of women and his Mr. Moriarty. Did he exist? A. G. Macdonell attempts to prove otherwise.

"Bell's work is a landmark and a model of method."—Barzun and Taylor, A Catalogue of Crime
This copy is inscribed to the president of the society, Dick Sheppard, and signed by the secretary A G Macdonnel.
Map & Directions