Attacked by pterydactyls, an Illustration from the Lost World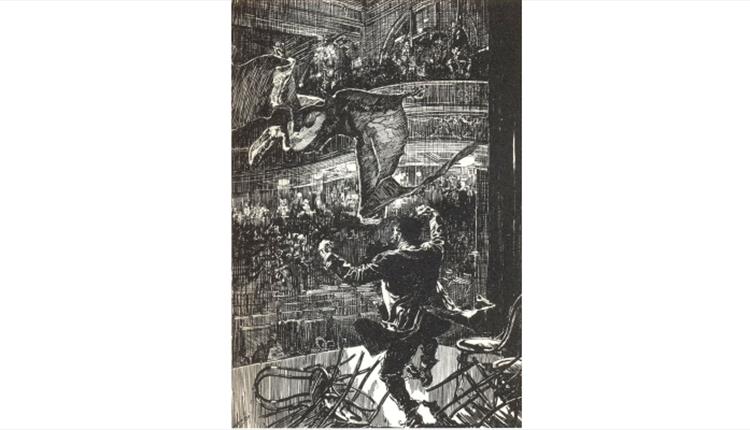 About
The Lost World is an exploration of a dangerous and exotic place, where prehistoric creatures still thrive. Published in 1912, the book was inspired by H G Wells's novella The Country of the Blind, 1904, which was also set in a secret South American valley (and which appeared, like much of Doyle's own work, in the Strand magazine)
The Lost World is a bold and imaginative account of an expedition to the Amazon Basin, led by Professor Challenger and his companions, where they are mobbed by a cluster of flying pterodactyls and pursued by flesh-eating dinosaurs.
"'For heaven's sake shut that window!' Roared the Professor.
An illustration by Joseph Clement Coll for The Sunday Magazine.
Map & Directions